Browse - Elizabeth II (Pre decimal to 1970) - Choose Subsection
Please choose the section you would like to see from the box on the right of this text. Items shown in Specialist Items, Panes, Errors & Varieties is the actual item that will be sent. See text shown below the stamp illustrated on this page for what's listed where!
Don't forget, for COMPLETE definitive or Commemorative sets click the link on the home page of the site to take you there. If you build complete sets from odd values YOU WILL PAY MORE.

If you need complete sets purchase complete sets, not odds. Odd values are listed to enable the collector complete a set.

Blocks of four can be supplied for most issues at no extra premium, please email me your wants list.
Random Item...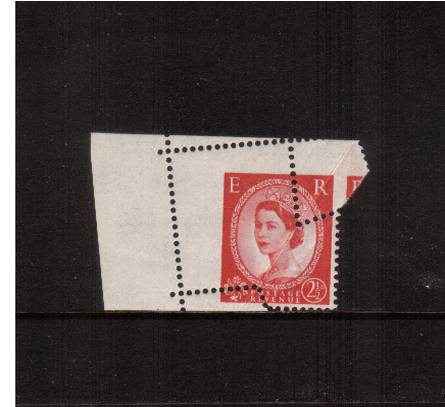 SG 574var
-
1959
2½d Carmine-Red - Type I - Watermark Multiple Crowns
An amazing corner stamp showing a paper fold
PRIOR TO PERFORATING.
Lightly mounted mint, totally unique and stunning.
ERRX
MM:
£495.00

Add to basket
---
BASIC STAMPS:
Mint and used stamps
SPECIALIST ITEMS:
"Specimen" Overprints, Errors and Varieties, Proofs and Imperfs etc etc